Contact
Tanja Tamminen
Team Leader / Key Expert
tanja.tamminen(at)diacoord.com
Tel. +358 449 737 712
LinkedIn profile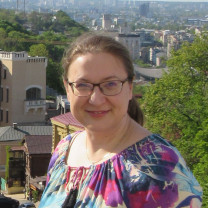 Hi, I'm Tanja!
I work on international projects strengthening coordination, cooperation, confidence and understanding among people. On my free time I focus on tools to fight organised crime and corruption.
I finished high school both in France and in Finland, studied IR in Tampere, Finland, defended my doctoral thesis in Science Po Paris and have been interested in peace and conflict matters throughout my 20-year career. My special interest has been in finding ways to improve the positive impact of international support in third countries and to enhance cross-border and cross-regional cooperation from Balkans to the Southern Caucasus. Currently I am coordinating an EU funded support project. I am also Adjunct Professor in Turku University, in Finland, specialized in European security matters. An approachable lecturer, trainer and role play facilitator, I am always happy to pass knowledge based on my research and experience to the next generations. I have served over 7 years in EU CSDP Missions and led several research projects related to peacebuilding including in the Finnish Institute of International Affairs as well as in the Leibniz-Institute IOS in Regensburg. Diacoord Consulting is my trade name registered in Finland.
Want to chat about a project or an opportunity? Do email me at tanja.tamminen(at)diacoord.com Or give me a call!